Today's waste,
Tomorrow's ingredients.
We spot the value in waste and make them ready for markets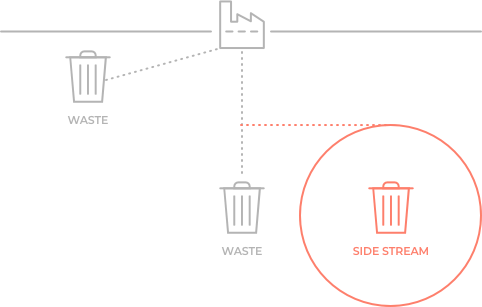 We track value in waste.
A big part of plants produced is wasted, we seek into this in priority to find sustainable opportunities.
In the production chain, waste is always a mix of side-streams. And too often, these side-streams end up being disposed of, mostly because of poor storing conditions and implying a costly removal.
So the side-streams have no – or very poor – value.
At Hub.cycle, we spent 4 years studying to prove that there is almost always an industry that wastes the raw material another one would find valuable.
We assess side-streams.
Because no easy or practical solution exists, side-streams usually come to be discarded and wasted.
Thanks to our complete expertise in phytochemistry, natural ingredient marketing, and industrial processes, we spot valuable side-streams within the production line.
We look further: we built a comprehensive network of clients, to bring to each side-stream the most attractive and valuable solution.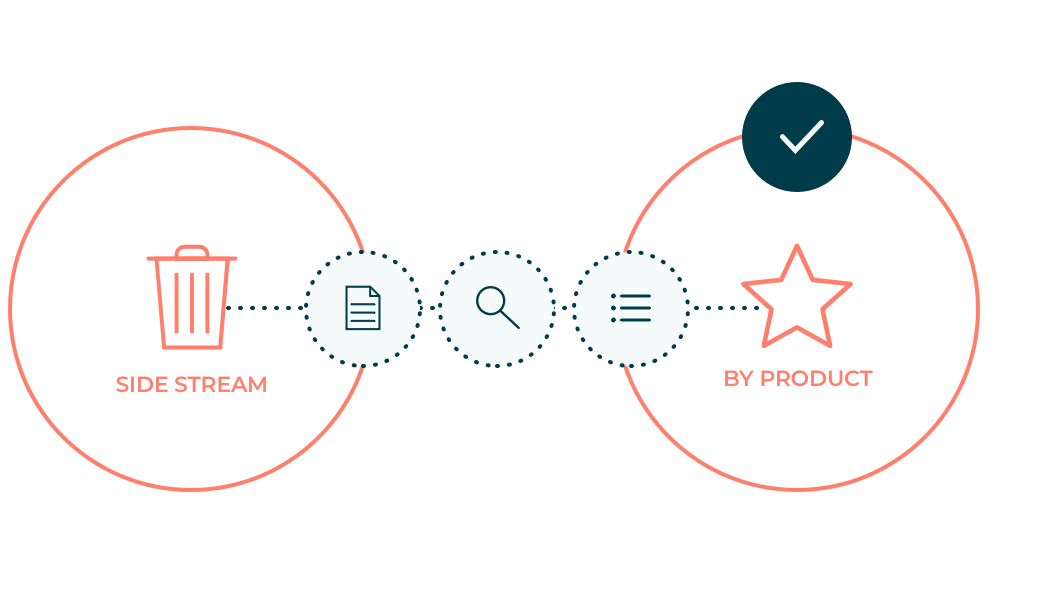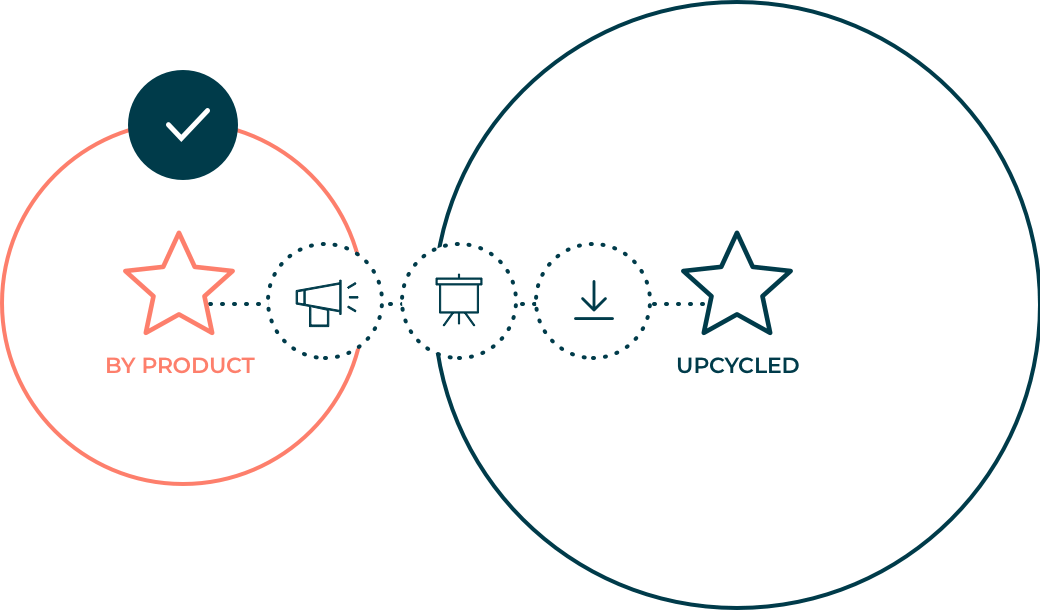 We turn side-streams into upcycled ingredients.
Our long-time goal is to provide sustainable solutions without any compromise in quality.
Each resource is assessed through a tailor-made quality, scalability, and performance specification, all verified by third-party laboratories.
We guarantee the quality of each batch, as it was standard personal care or food raw materials.
Also, we highlight the innovative nature and provide concrete environmental impact data for each item.
Then they're ready to be used as ingredients by cosmetics, nutraceuticals and food industries.
"Spotted by Hub.cycle" guarantee
At Hub.cycle, we think that increasing agricultural production by 70%, whereas 50% of it is already wasted doesn't make any sense. Even more when we know that those wastes could have value for others.
We came with the "spotted by Hub.cycle" guarantee to ensure that a material we selected was "not produced on purpose", and was initially intended to be discarded.
So far, more than 200 scalable raw materials have been identified, representing 30 000 tons of valuable resources that will be saved from being wasted.
Get our ``Spotting alerts``
Be the first to discover our latest upcycled materials