Today's waste, tomorrow's ingredients.
The leading hub, for plant based upcycling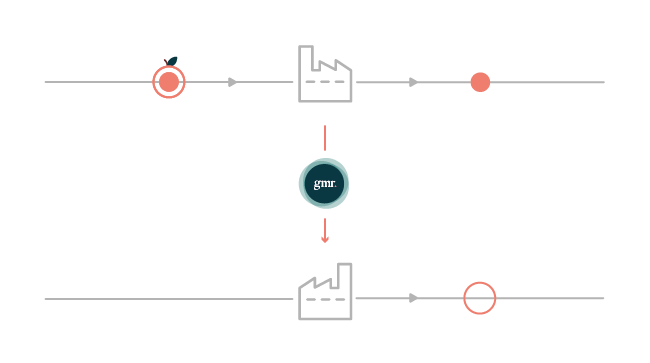 Where food waste becomes strategic & sexy assets for the market.
We believe that what is wasted by one industry can be valuable for another.
That's why Hub.cycle closes the gap between industries that do not use the same part of a fruit, a vegetable, or a plant.
We help the world to move forwards a more sustainable system.
Upcycling
No value for you, source of innovation for others.
At Hubcycle, we track each type of plant-based waste and select only the highly valuable side-streams in them, to be reused rather than disposed of.
Then, we convert them into new, sustainable, and sexy raw materials for personal care and food ingredient manufacturing.

We help our customers to find solutions, from vegetal waste valorization to sustainable and innovative supply solutions.

Every food and cosmetic production chain using vegetals produce secondary materials.

Discover our upcycled ressources
Unseen & competitive solutions to develop natural and clean label food and personal care products.
20%
Of food wastes comes from food transformation.
30 to 50%
From the farm to our plate, we lose half of the fruits and vegetables. (UN)
70%
By 2050, to feed 9 billion people, agricultural yields need to increase by 70%. Meaning more lands, fewer forests, more irrigation, more energy, and more transport.
10%
Of global CO2 emissions come from food waste.
3rd
If food waste was a country, it would be the third-largest emitter of CO2 in the world.
150,000 Tons
We've already identified 150 000 tons of valuable side-streams, ready to be turned into upcycled ingredients.
To do so, our team already mapped more than 40 types of factories, analyzed 400 strategic resources, and selected 200 scalable raw materials.
This is our environmental concrete impact, and the best is yet to come.
They chose to work with us









Subscribe to our newsletter
Stay updated with our latest news